ECOFLAM Burners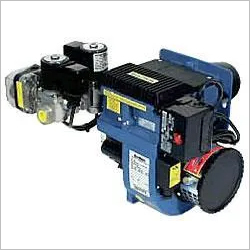 ECOFLAM Burners
Product Description
ECOFLAM BURNERS :
TAZUR blown gas burners range are easy to install due to their small size and compactness.
The AZUR fan house has been specifically designed to provide extremely low noise levels whilst still providing for modern high resistance boilers. Flame monitoring is by ionisation probe ensuring safety at all stages of operation .
Installation and maintenance problems have been reduced due to easy access of all components.
Technical Features

| | | | | | | | | | | | | | | | | | | | | | | |
| --- | --- | --- | --- | --- | --- | --- | --- | --- | --- | --- | --- | --- | --- | --- | --- | --- | --- | --- | --- | --- | --- | --- |
| | CAPACITY | | | | | | | | | | | | | | | | | | | | | |
| | kW | | Kcal/H*1000 | | | | | | | | | | | | | | | | | | | |
| MODEL | MIN | MAX | MIN | MAX | A | B | C | D | D1 | E | F | G | H | I | L | M | N | O | P | Q | R | S |
| AZUR 60 | 35 | 70 | 30 | 60 | 360 | 170 | 145 | 85 | 145 | 220 | 89 | 190 | 153 | 110 | 110 | M8 | 130 | 280 | 220 | 184 | 143 | 205 |
| AZUR 80 | 58 | 93 | 50 | 80 | 390 | 240 | 150 | 95 | 195 | 205 | 102 | 190 | 153 | 110 | 110 | M8 | 130 | 280 | 220 | 184 | 143 | 205 |